07/06/2017
Success for our new bigger sack clip WeLoc Gripper 150 during the Interpack 2017 in Düsseldorf

WeLoc Gripper 150 is bigger and will cope to seal bigger sacks and bags than the current very popular WeLoc Gripper 100 can make.

Interpack is the biggest packaging exhibition in the world and when we now attended for the 8th time since 1996 we are so glad for the positive response during the intensive 7 days.

During this exhibition you got the chance to see and try our brand new WeLoc Gripper 150, which is a bigger version of our WeLoc Gripper PA 100.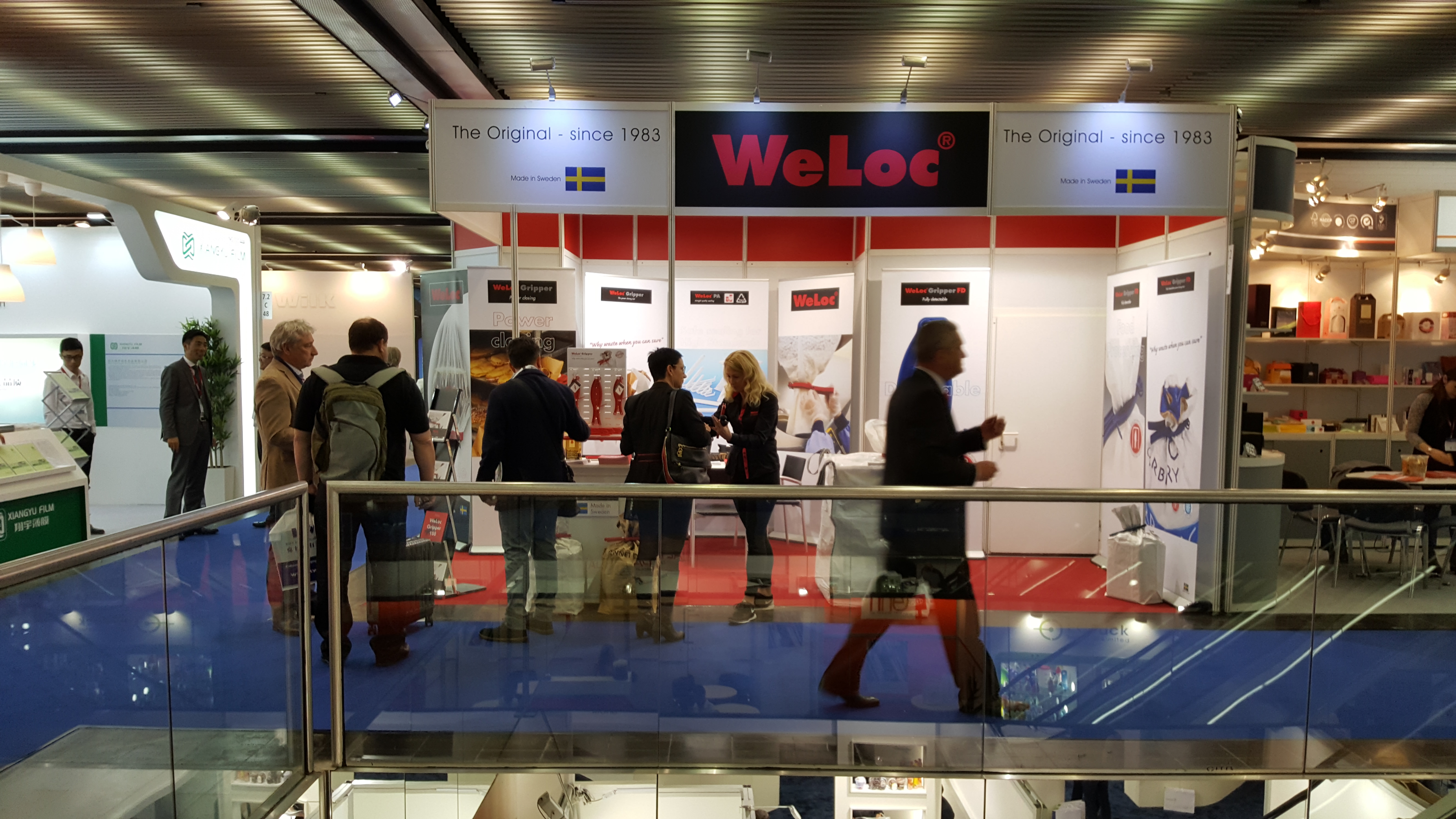 Our sack closure WeLoc Gripper is a very popular product and the new bigger sack clip is just an expanded version of the already popular and functional closure with the same design.

WeLoc Gripper PA 150 will be released in both the standard version WeLoc Gripper PA 150 and the fully detectable WeLoc Gripper POM 150 FD during the autumn 2017.

Moreover we have a wide range of bag clips to seal your flexible packages all around. Our WeLoc PA assortment WeLoc PA assortment sets the standards for reusable closures.

We have all from a small bag clip up to a big clip that can line seal as wide as 32cm.