WeLoc PA - setting the standard for reusable closures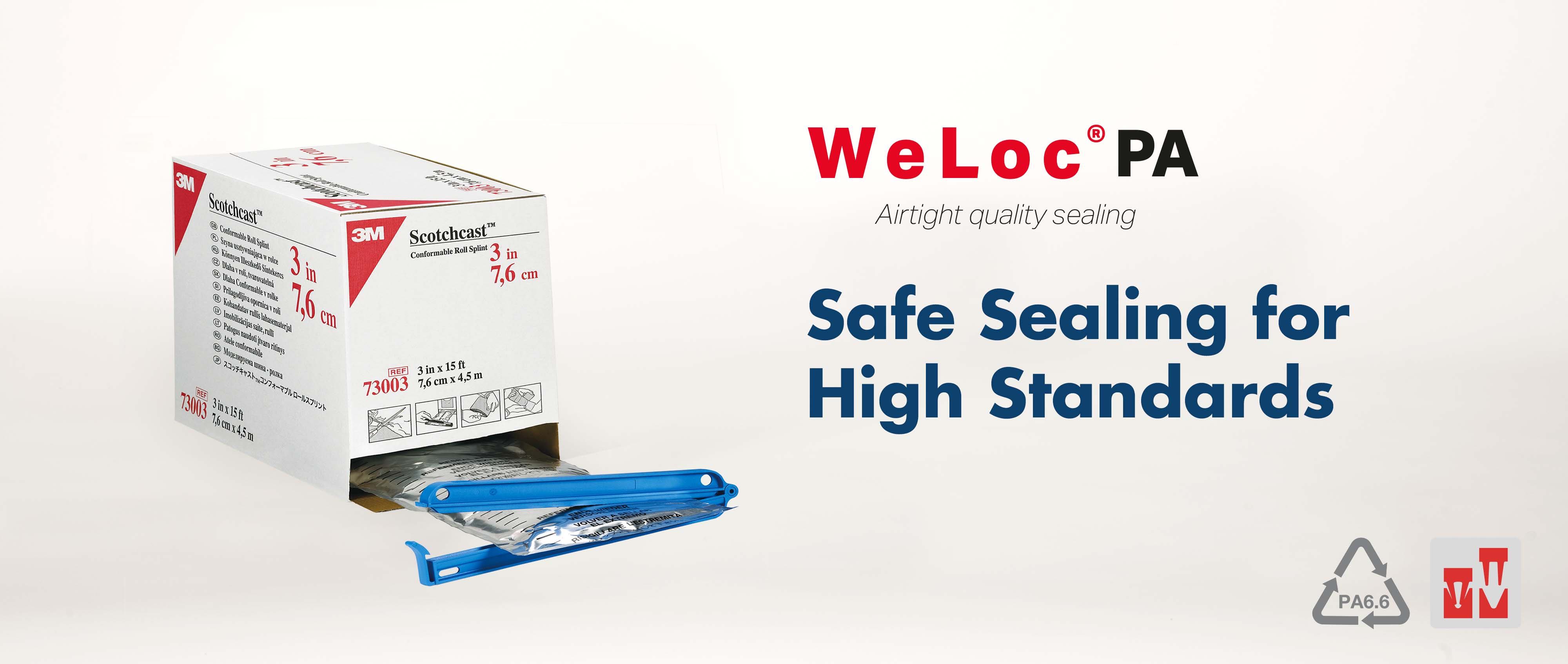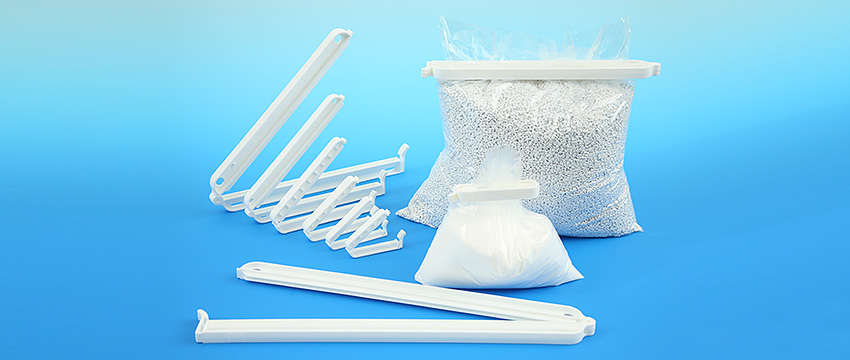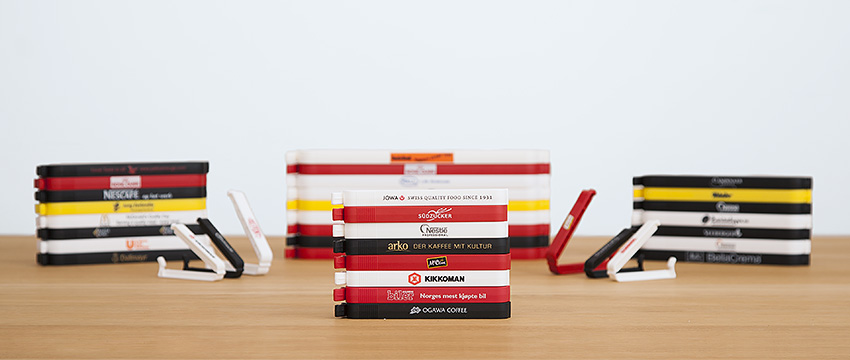 WeLoc PA closures are the original re-usable sealing solution, a strong a durable closure for demanding situations. Available from stock in 6 colours and 7 lengths, their unique design and long life make them perfect for laboratories, hospitals, factory production lines and quality minded households too.
Use shorter WeLoc PA models with the flexible hinge to manually seal small bags, secure a pouch or clamp tubing. Longer WeLoc PA models incorporate rotating hinges to reclose food catering packs in commercial kitchens or sacks of raw materials in the warehouse, to prevent cross-contamination.
In specialist pharmaceutical, veterinary and scientific sectors, WeLoc PA delivers simple and effective containment for powders and fluids. To maintain hygiene levels for each use, they can be sterilized via Autoclave, EtO or Gamma. Sealing partly used bags with WeLoc PA closures maintains cleanliness and high quality standards.
Because hydroscopic ingredients absorb moisture from the environment, reclosing bags with WeLoc PA also helps to protect the valuable contents, saving money and avoiding sub-standard production. Thicker bags and sacks can be reclosed using special versions of most WeLoc PA models.
WeLoc PA are manufactured in Sweden from Polyamide 6.6 materials and approved for used over a wide temperature range -20°C to +140°C. Material meets European and US food contact legislation, free from cadmium and lead, certified to ISO/TS 16949:2009 & 14001 standards. Printing is available on both sides of the WeLoc PA in up to 4 colours for an innovative promotional opportunity.
---
/
Products