WeLoc Care - for comfort and convenience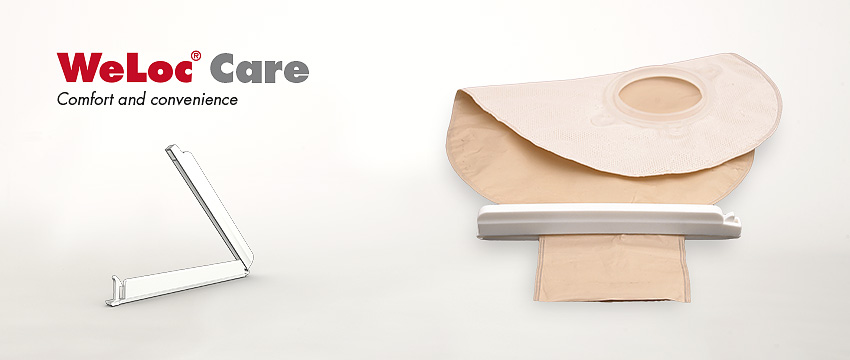 WeLoc Care is a multi-purpose low profile closure with many applications, ideally suited where space is limited or medical applications where a clip is required to be in close contact with the body.
Use WeLoc Care when you require the reassurance of a secure closure that is both discreet and comfortable. The slim design of the WeLoc Care provides superior personal comfort and additional confidence when used with colostomy, ileostomy or urostomy bags.
WeLoc Care PA90 is easily applied and removed, making it an excellent choice for personal use. Strong and durable clip with a 90mm sealing length, it recloses stoma bags securely.
WeLoc PA is manufactured in Sweden from Polyamide 6.6 materials. Material meets European and US food contact legislation, free from cadmium and lead, certified to ISO/TS 16949:2009 & 14001 standards. Printing is available on both sides of the WeLoc Cable Holder in up to 4 colours.
---
/
Products