WeLoc Hanger - essential sealing with added security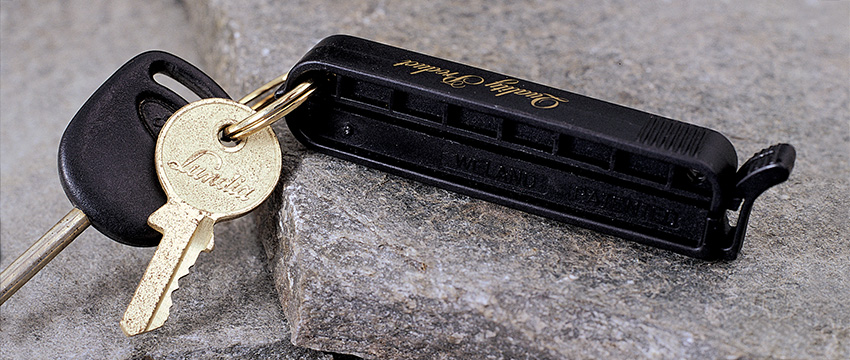 The WeLoc Hanger is a system of reusable closures with integrated ring attachments. Use the WeLoc Hanger where the function of a ring attachment provides an additional security options, such as for keys or tools in the factory, home or garden workshop.
Like every WeLoc clip, each WeLoc Hanger provides a simple and cost-effective way to reclose. The patented unique flexible hinge means it can be re- used hundreds of times, with the handy ring attachment further extending the opportunities for sealing and security. Clip the WeLoc Hanger anywhere and use the ring for additional security whenever required.
There are 3 different combinations of sealing clips from 70mm to 150mm, each with a ring attachment in the WeLoc Hanger range. Together, the WeLoc closure and ring attachment deliver a simple and effective way to keep valuables both safe, secure and easily identifiable.
WeLoc Hanger is available from stock in 7 colours, produced in Sweden from food grade materials for long life and easy cleaning. They meet current European and US food contact legislation, with production certified to ISO/TS 16949:2009 & 14001 standards. For bulk trade promotions where optimum value is required, WeLoc Hanger can be printed in up to 4 colours.
---
/
Products