Delivery & Stock information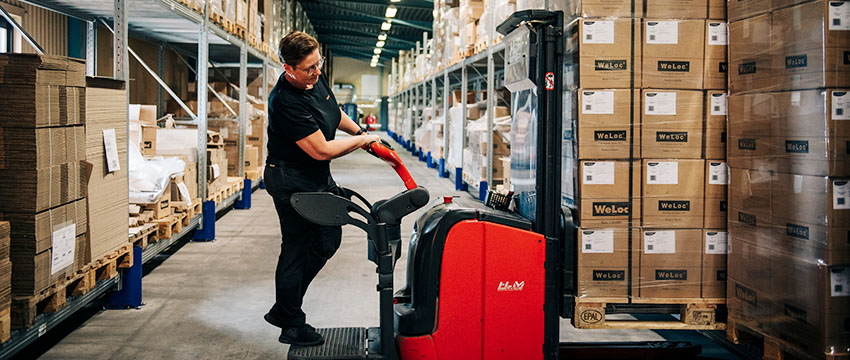 Wherever you are - we offer prompt, safe deliveries by truck, air, sea or by parcel.
Delivery time (based on quantity):
Unprinted: Normally from stock within one working week
Printed: Ready to send 3-4 working weeks after received order and artwork.
For collect freight please state forwarder/shipping agent and/or account no.
Custom tariff no: 39235090
Up to 3 standard WeLoc cartons will be sent in individual protective transport cartons. Other deliveries will be supplied on pallets.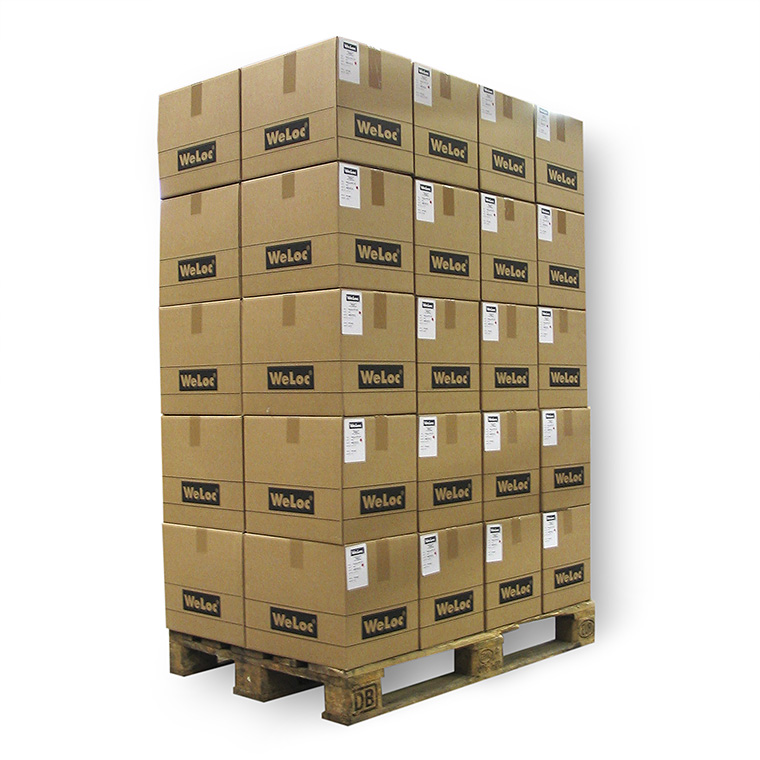 Standard (40 cartons/pallet)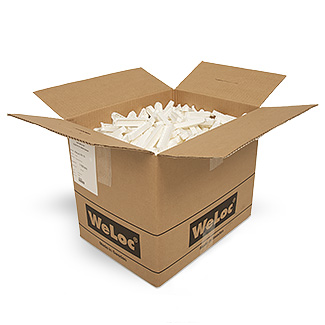 All WeLocs are supplied closed except for PP30 and PP40. Bulk packaging - loose in standard carton.
Packing specification
Standard carton (L x W x H):
0,385 x 0,29 x 0,325 = 0,037 m³
Transport carton (L x W x H):
0,400 x 0,320 x 0,360 m = 0,046 m³
Standard EUR-pallet (L x W):
1,2 x 0,8 m, 8 standard cartons/layer
---
| | | |
| --- | --- | --- |
| Layers | Height | Volyme |
| 1 layer (1-8 cartons) | 0,50 m | 0,48 m³ |
| 2 layers (9-16 cartons) | 0,80 m | 0,77 m³ |
| 3 layers (17-24 cartons) | 1,15 m | 1,10 m³ |
| 4 layers (25-32 cartons) | 1,45 m | 1,39 m³ |
| 5 layers (33-40 cartons) | 1,80 m | 1,73 m³ |
| 6 layers (41-48 cartons) | 2,10 m | 2,02 m³ |