WeLoc FD - Fully Detectable - for added safety and security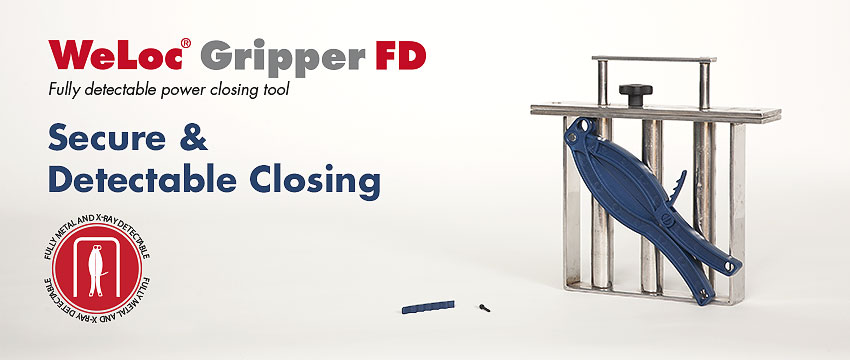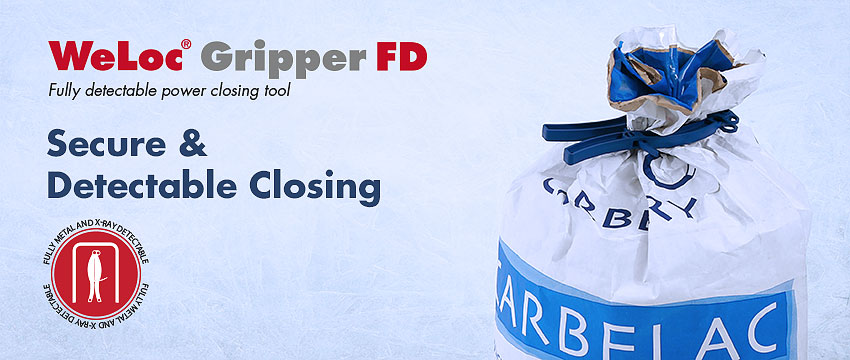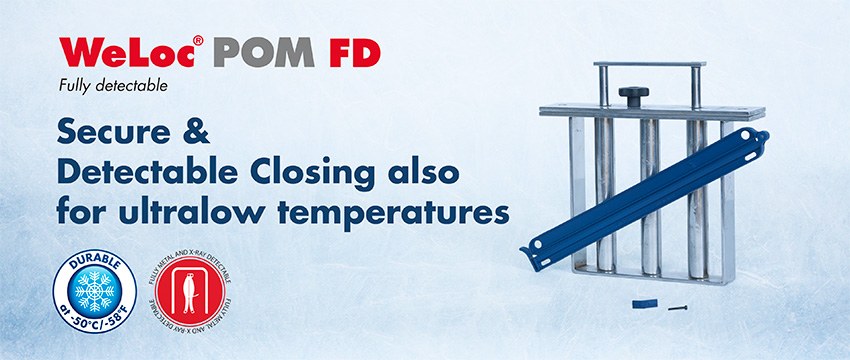 WeLoc Detectable closures are designed for use in the most demanding situations, strong and durable with a long life – designed for use where metal or x-ray detection systems are in operation. WeLoc Detectable clips incorporate special polymers with evenly dispersed additives that make every part of the closure fully detectable.
There are two fully detectable models available – the WeLoc Gripper POM 100 FD tool recloses sacks of raw material ingredients, quickly and easily. One turn of the locking button provides additional security, perfect for detectable areas in the factory. For ultra-low temperature applications, the WeLoc POM 320 FD clamp also remains operational at minus 50°. Use to reclose commercial catering packs or sensitive raw materials, providing simple and effective containment for powders and fluids.
WeLoc Detectable closures will satisfy food, beverage and pharmaceutical manufacturers who need to reduce the chance of contamination from foreign objects. Their use minimizes the risk of injury to consumers, helps to avoids damage to production equipment, prevent product recalls and harm to reputation. Production in Sweden uses food-safe Dark Blue colouring, standard for detectable products.
WeLoc Detectable can be incorporated into HACCP (Hazard Analysis and Critical Control Point) processes, a legal requirement for EC food business operators. WeLoc are compliant with EC and US standards for food contact use, certified to ISO/TS 16949:2009 & 14001 standards. Printing is available in up to 2 colours for an innovative promotional opportunity.
---
/
Products