29/03/2018
Our new bigger sack clip WeLoc Gripper 150 is now released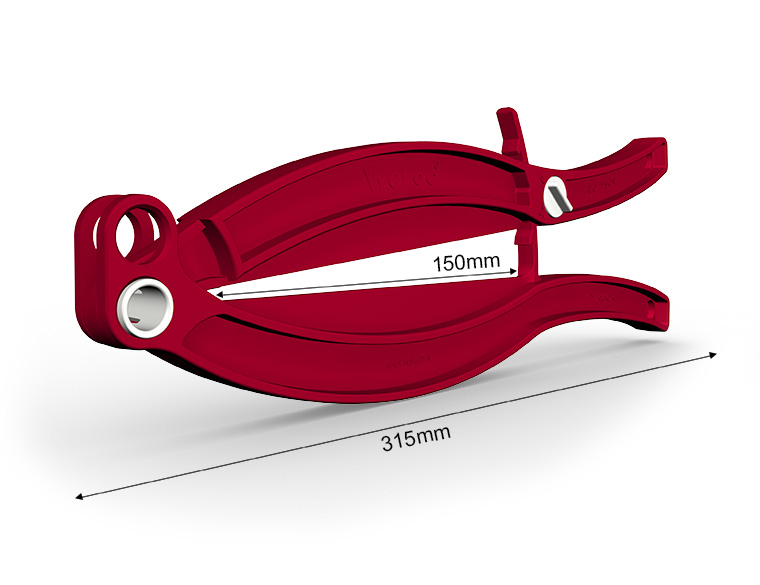 WeLoc Gripper 150 is bigger and will cope to seal bigger sacks and bags than the current very popular WeLoc Gripper 100 can make.

Our brand new WeLoc Gripper 150 is now available in stock. It is a bigger version of our well known WeLoc Gripper 100. The new sack clip will cope to seal bigger sacks, where the current can't make. Our sack sealing clip WeLoc Gripper 100 is a very popular product and the new bigger sack closure is just an expanded version of the already popular and functional closure with the same design.

The new sealing clip for sacks WeLoc Gripper 150 is available in both the standard version and fully detectable version.

The detectable version is called WeLoc Gripper POM 150 FD. It is fully detectable in both metal and X-ray, just like its little brother. As it is produced in Acetal it is durable to as low as -50 C/ -58F.

WeLoc Gripper POM 150 FD can for example be used to seal packages in the pharmaceutical and food industry. It is important for them to be able to identify foreign particles that have happened to end up in the content.

It is only available in dark blue as blue is a common choice to be distinguished from manufactured products into food industry and medicine. Blue is a very unusual color for the food.

WeLoc Gripper is a powerful tool which keep a good order among your bags.

The sack sealing clip can be used again and again and creates security and high environmental profile. Many use them on their sacks when they have an upcoming audit, to make a good impression.